The Akafugu Blog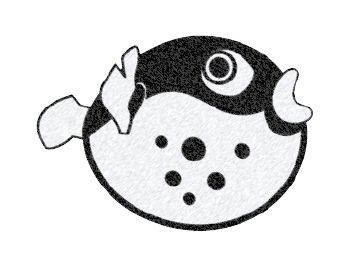 In our consulting business we have gotten more and more requests for NFC integration. Durig these integrations we often need to deal with access blocks for Mifare Classic cards.
The access bits are well described in the documentation but as it is a bit-format it takes time to decode it using pen and pencil. We have not been able to find any online tools to calculate it as well. To help us we made a small widget to calculate the bits, source code is free and available on GitHub.
Please notice that Akafugu does not take any responsibility that the access bits are correct. You should always double check the access bits as there is a real possibility that your card will be unaccessible if you set it wrong.

MIFARE Classic 1K Access Bits Calculator
いつも赤フグをご利用ありがとうございます。 只今赤フグは夏休みのためcloseしております。 その間のご注文は、9月10日以降順次発送させて頂きます。お待たせして大変申し訳ございませんがご理解宜しくお願い致します。
お休みの間、お買い上げ金額から10%割引できるクーポンを発行致します。 本日8月26日水曜日から9月9日水曜日までのお買い物に有効なクーポンです。 ぜひご利用下さい!
クーポンコード:2015OBON
Every year in the late summer is the Obon Festival.
Akafugu will take two weeks off from Saturday August 22nd until Wednesday September 9th. During this time no orders will be shipped, but as a compensation, we are running a sale during that time.
Use coupon 2015OBON for 10% off, on all our products. Delivery will start on the September 10th.
For our Japanese customers some of our products are also available via Fulfilment by Amazon for next-day delivery at our Amazon Japan shop. During our break we will run the same discount there.
Related products:

Now available in the store: Nixie Modular Clock.
We started to sell this clock at Maker Faire Tokyo 2015 and it is now available in our online shop!
The Nixie Modular Clock! Akafugu's Nixie Clock Redefined!
The Nixie Modular Clock is a fun to build stylish clock kit that uses old-fashioned neon Nixie tubes.
Features:
Comes as a kit complete with acrylic case
4 beautiful 5 cm tall IN-14 Nixie tubes
High-precision DS3231M Real Time Clock for accurate timekeeping
Controlled by two buttons
Dedicated on-off button for alarm
Blue underlight for the tubes
ATMega328P microcontroller with Arduino bootloader
Open-source Arduino-based firmware, easy for anyone to understand and modify
Powered from a single 9V (or 12V) AC adapter
Controller booard can drive up to 6 digits
Modular design, more shields will come
Additional information here.
ニキシーもモジュラー時計(Nixie Modular Clock)は、オールドファッション風のネオンニキシー管を使った、 スタイリッシュな組立時計キットです。
ニキシー管は、かつてマルチメーターや電卓、軍装備品など、初期の電子機器用ディスプレイとして 主に用いられていました。ニキシー管は、金属製の網の形状をした1つの陽極と、一般には0~9の形を した10個の陰極を持ちます。数字以外のシンボルの形をしたニキシー管も一般的です。陰極と陽極の 間に約170~180ボルトの電圧をかけると、陰極がその特徴的な黄色がかったネオン色を発光します。
特徴:
アクリルケース付きのキット
IN-14ニキシー管×4個
ニキシー管の青いバックライト
正確な時を刻む高精度DS3231Mリアルタイムクロック(RTC)
二つのバタンによる操作
アラーム専用オン/オフスバタン
誰でも簡単に理解し改良できるArduinoベースのオープンソースファームウェア
コントローラーボードは最大6桁までの処理が可能
Blog Archive