Blog
Akafugu Featured in Article about Maker Faire Tokyo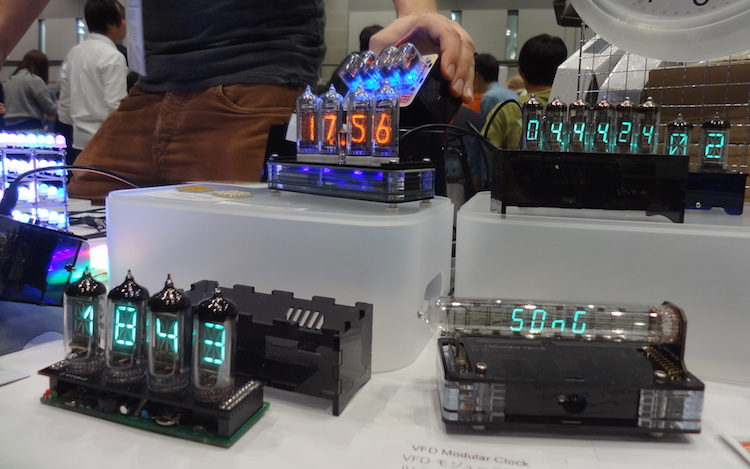 Cherise Fong writes:
A prime example of retro-tech, the sci-fi clocks made by Akafugu, a small electronics company based in Yokohama, display numbers and letters using reclaimed Nixie and VFD (Vacuum Fluorescent Display) tubes recycled into design objects. Per Johan Groland, the company's Norwegian cofounder, explains that all their products are sold as kits on their website, along with instructions and basic elements (circuit boards, firmware, etc.), to build your ideal gadget. Their philosophy : "To make hardware development and prototyping simple !"
Read the full blog post here:
Article and Photo by Cherise Fong - Thanks for visiting our booth!