Akafugu Nixie Clock
Go retro with our old-meets-new Nixie clock. Old-fashioned Nixie neon tubes are paired with a compact modern design.
VFD Modular Clock
Build your own VFD clock, many designs available.
cMoy Headphone Amplifier
Build your own battery-powered headphone amplifier with a stylish aluminum enclosure.
TWILCD
Control dot matrix text displays using just two wires!
High Quality Kits
We take great care in designing our kits, and use beautiful high quality PCBs.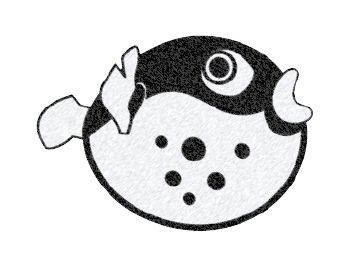 Welcome to Akafugu Corporation
Making Prototyping Simple: Helping you go from idea to working prototype quickly and painlessly.
Lastest blog posts:
For the MDC Pick&Place machine the unofficial guide from PLECTER LABS (link here) is very good to get you started. It has a wide range of parts explained very throughly. As a small contribution to the community here is our explaination of the CON/con part for connectors.
CON/con is checked with bottom vision (Lv=27) and just like other parts, Pt and W has special meanings. As with example CAP/cap, the difference between CON and con is only the orientation.
For our connector these are the values we used:
| Part | Nozzle | X | Y | Pt | W | Thick | LunaVis | TS | Level | Type |
| --- | --- | --- | --- | --- | --- | --- | --- | --- | --- | --- |
| Slide switch | 2 | 6.7 | 3.7 | 1.3 | 0.4 | 1.1 | 127 | 60 | 1 | con |
Y describes the overall width of the component. X describes the length between the outer leads of the connector. Just as other LV=27 parts, Pt and W are here the dimensions of the checking window that limits the lead search field of view.
As you can see, we specified the overall length of the part instead of the length between the leads and thus had to increase Pt to get the leads in view.
Is seems that all MDC Luna machines (LUNA EXP NX (77xxFV), Luna PPP-1, Luna PPPII, etc) use the same format.
Here are some picture from the teaching window when checking this part:
Part1: DIY tray for MDC Pick and Place machine
Part2: Explaining CON/con parts for MDC Luna machines
Now available in our store: VFD Modular Clock IV-4 6-digit and matching acrylic enclosure.
This new shield design for the VFD Modular Clock is a variant of the original IV-4 shield, but with 6 digits. IV-4 tubes are Russian 16-segment VFD tubes, and can display numerals and the letters A-Z.
We've also designed a completely new enclosure for the IV-4 6-digit shield. It uses 2mm semi-transparent blue acrylic, and is designed to give a low-profile rounded appearance.
Creating a 6-digit IV-4 shield without redesigning the base board presented a unique challenge: The HV5812 driver used to drive the VFD tubes has 20 channels. IV-4 tubes are 16 segment displays, 20 - 16 = 4, so in other words the HV5812 driver can only support 4 IV-4 tubes.
Fortunately, there are two free GPIO pins that are available for use by shields, so we decided to use those to drive the two extra digits. To drive VFDs, we need a push-pull driver, for example a combination of a NPN and a PNP transistor. We used the approach described for the In-Grid clock, on this page.
Compatibility:
Directly compatible with base board version 2.0 and above. Firmware version 1.3 or later required (released 2014.04.20) - Clocks in our shop already ship with the correct firmware.
Not compatible with base board version 1.0. (It is possible to get it to work, but will require some modifications and hacking both to the base board and the firmware)
Compatible with both IV-4 and IV-17 tubes. Currently we are shipping with IV-4 tubes.
Related products: